Ambassador of Humanitarian Diplomacy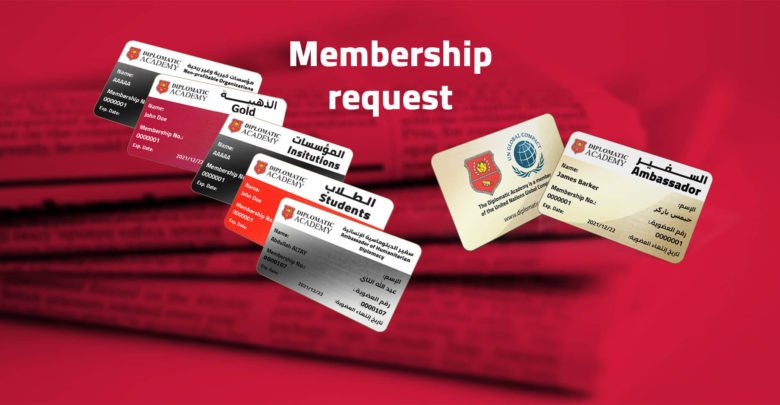 Ambassador of Humanitarian Diplomacy Membership
It is one of the Academy's top memberships and is awarded only to active individuals and personnel engaged in humanitarian work. Members can enjoy the following advantages:
1- Registration for free in institutes, universities and language centers around the world
2-20% discount on all announced training programs
3- 20% discount on all consultations and personal qualification programs with specialists
4. The Academy shall provide a seat for its ambassadors in all seminars and conferences organized by the Academy.
5- Diplomatic Academy Platform:
– Benefit from free e-courses
– Free e-library
– Priority of publication in International Diplomat Magazine