How to be a diplomatic in your life program (Kuwait) done at 01/04/2019
Implementation: Consultant Rashid Al-Hajri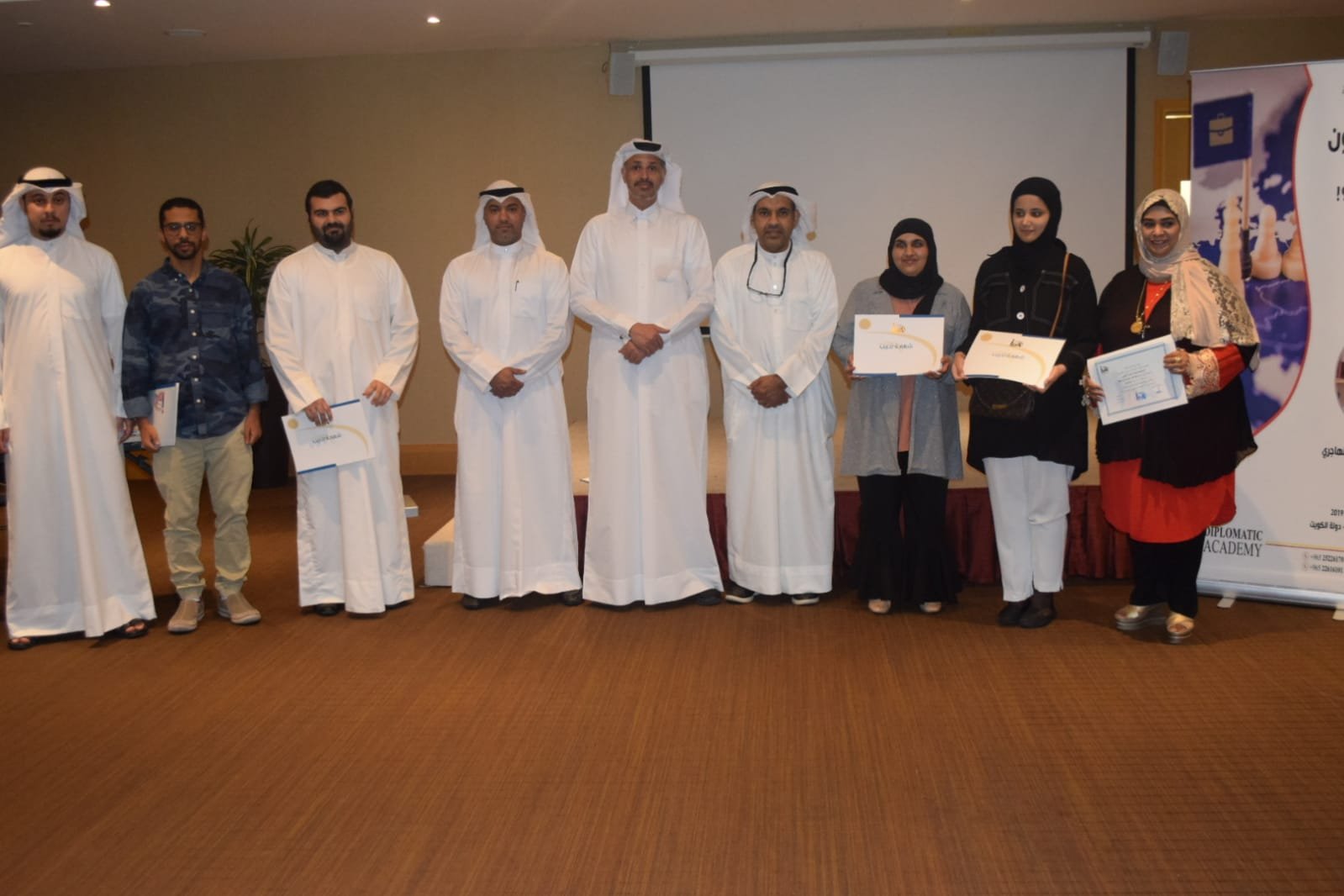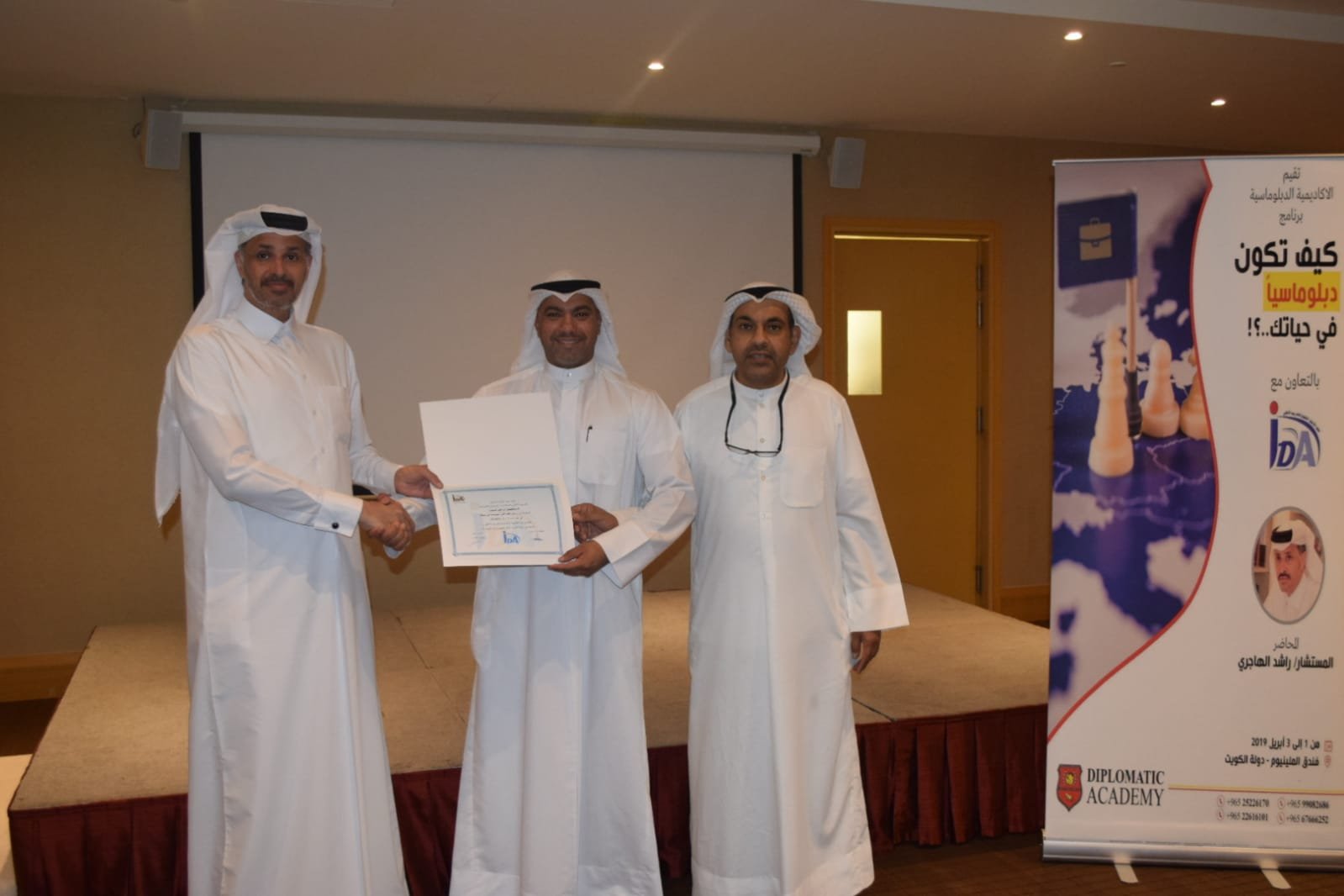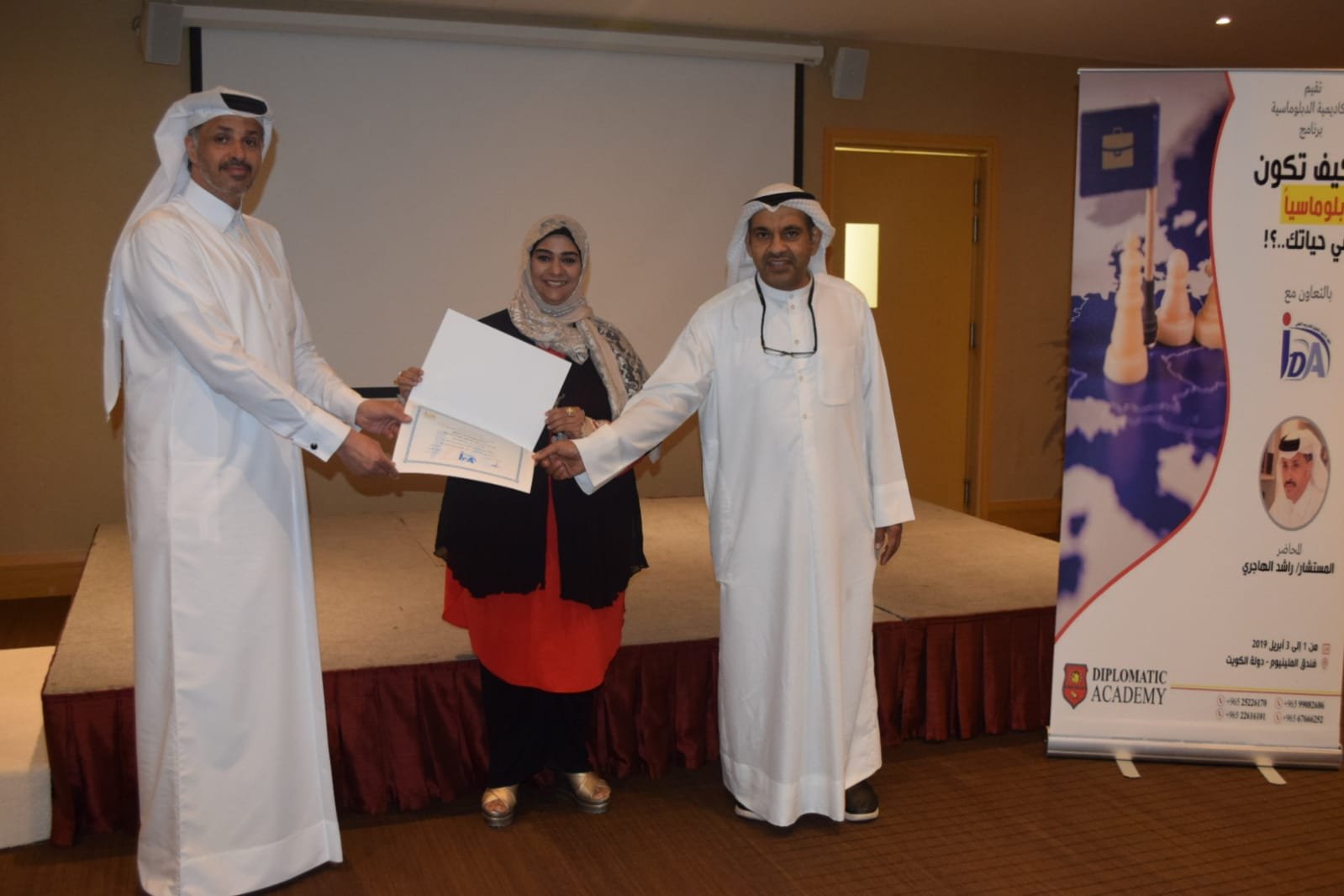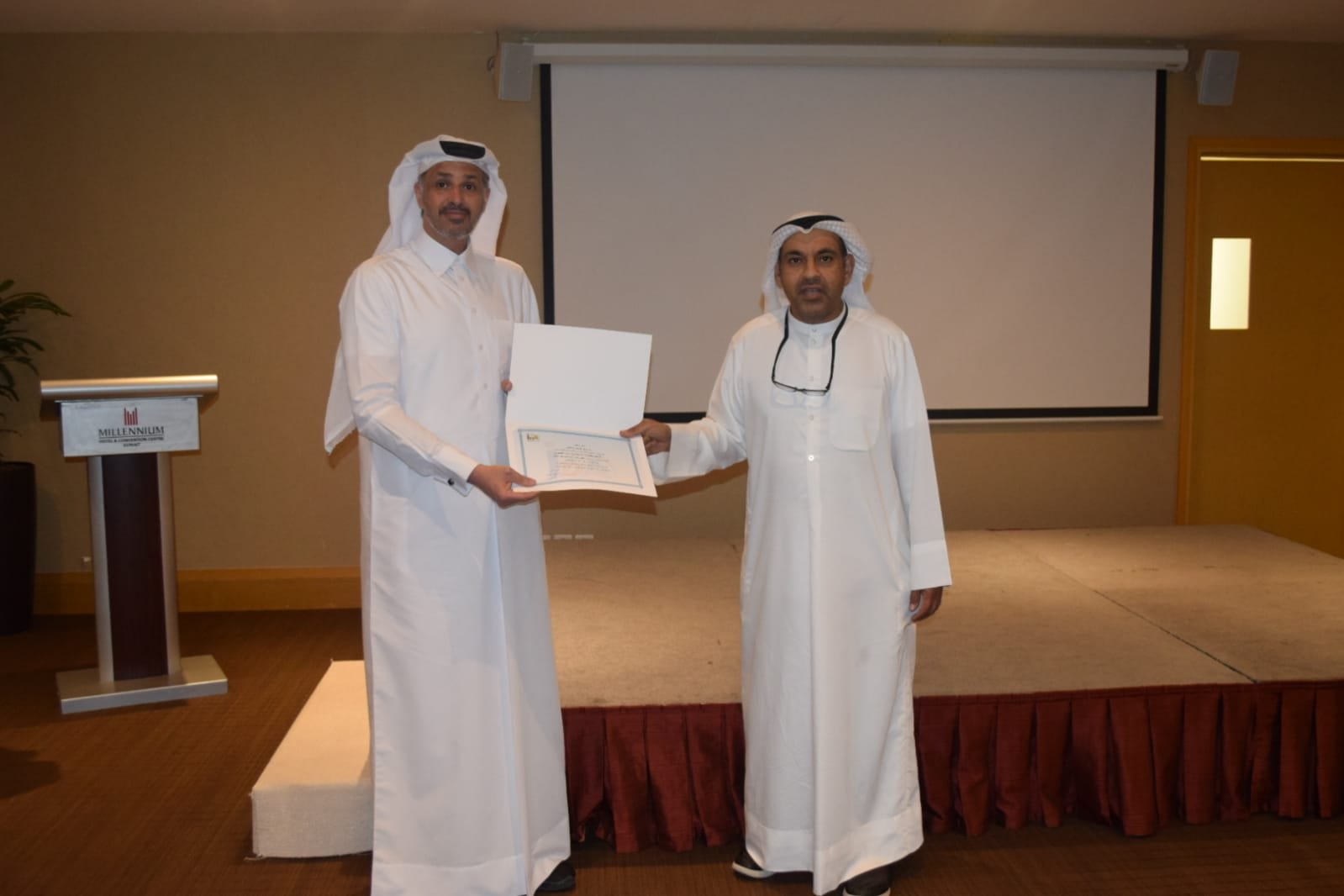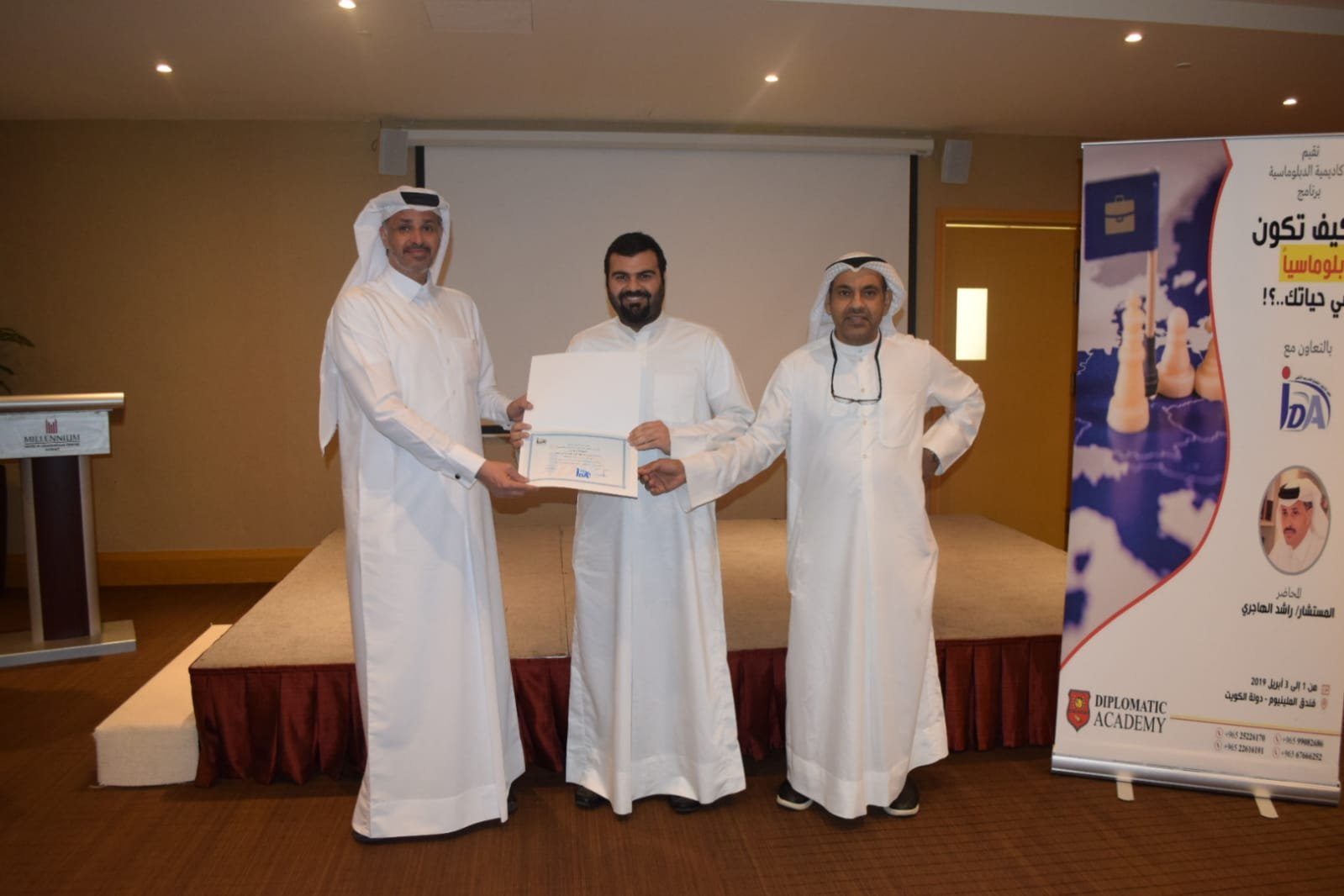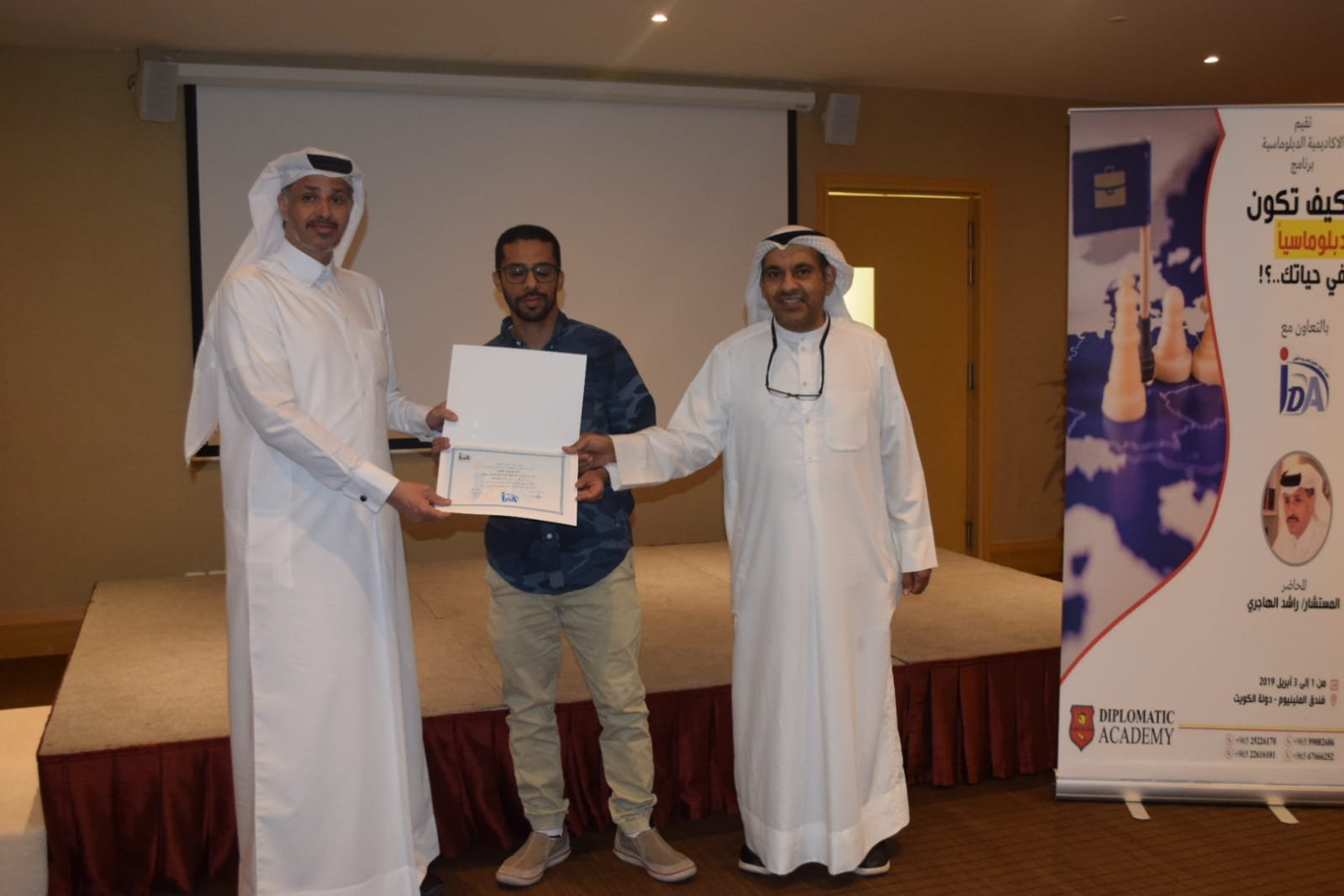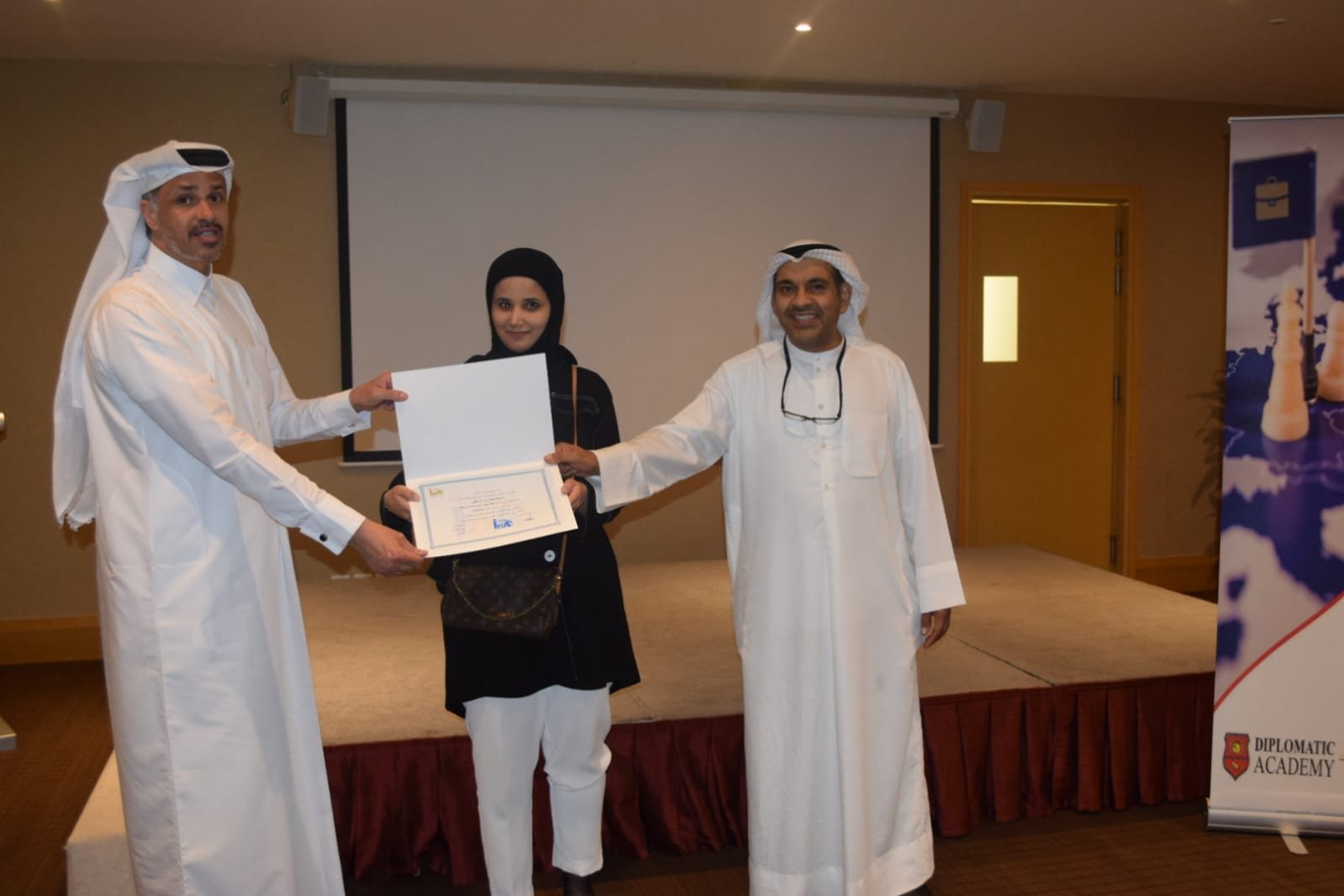 An innovative training program aims to motivate participants to acquire diplomatic skills and deal with them in their professional and personal lives and to be able to identify the principles of diplomacy, its objectives, mechanisms and roles, and the characteristics of the diplomatic personality and its applications in relation to etiquette and the official and diplomatic protocol. Their institutions.
The trainee should recognize the concept and types of diplomacy.
Learn about the art of diplomacy and its origin.
Knowledge of international diplomatic work and its mechanisms
Diplomatic professional and personal diplomatic skills
The ability to use and employ diplomacy in high society behavior.
Ability to build a charismatic personality.
Speaking skills to the public and the art of dialogue and response.
Implementation of the Etiquette Skills and the International and Diplomatic Protocol.
Section I: Official Diplomacy
• Diplomacy and its historic branches
• Types and impact of diplomacy
• Evolution of modern diplomacy
• Diplomacy and international action
Section II: Diplomacy as a Life Skill
• Enhance your diplomatic personality skills
• Diplomatic and Leadership
• Diplomatic relations and dealing with the society
• The diplomat is a brilliant speaker
• The diplomat is a negotiator
• Diplomacy and the influence of soft power
• Diplomacy and building a positive mental image
• Diplomatic and charismatic keys
• Diplomatic and Media Excellence
• The diplomat is proficient in the etiquette and the official protocol.
Leaders of institutions and institutions and their representatives
Young people who wish to refine their personalities and abilities in various disciplines
Specialists in International Relations Diplomatic Sciences
12 training hours – 3 days