Etiquette and the International and Diplomatic Protocol, done at 23 April 2019
Introducing the trainees to the art of etiquette and the international protocol 
 Developing the abilities of the trainees to deal with the official and diplomatic 
Provide them with the skills necessary to master the art of etiquette and protocol
The contents of the program:
The main themes of the program include the following:
– Historical Introduction to Etiquette and Protocol
– Etiquette and Protocol from our Arab heritage and Islamic
– Vienna Conventions and consolidate international protocol and diplomacy
– the art of courtesy and dealing upscale
– Presentation and acquaintance and personal cards skills
– skills of speech
– the art of the use of body language
– etiquette of Uniforms
– VIP Etiquette
– Rules of Precedence
– Official Visits Protocol
– Flag Protocol
– Official Table Etiquette
At the end of the program, participants will be able to:
– Know the rules and skills of etiquette and protocol and their implementation in professional or 
personal life . 
– Knowledge of etiquette rules, international protocol and diplomatic 
– able to apply the skills of etiquette and protocol in his social and moral life 
– qualified to deal with VIPs. 
– The ability to represent the official and decent attendance in official events and events
The program aims at: 
– Students of the university who wish to develop their skills 
– Aspiring in the proper qualification of the labor market from this aspect 
– Diplomatic and official institutions 
– Anyone interested in possessing and developing his behavior based on the rules of etiquette  
and the international protocol.
Training material / technology used:
The training material consists of: 
• Trainer's Guide 
• Presentation 
• Trainee's Guide 
• Training Assistants:  
– Use of audio and visual materials: giving examples 
and case studies to be seen, seeing and then 
– discussing the correct applications that are included in the presentation   
Tools for some activities and exercises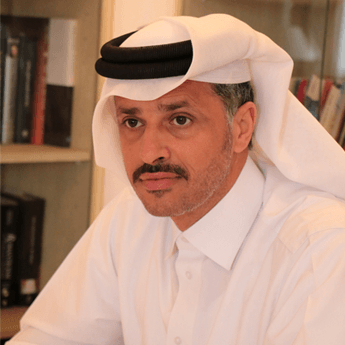 Counselor Rashid Al Hajery
President of the Diplomatic Academy
An academic and Qatari expert on international protocol and public diplomacy
He has held a number of positions in several government agencies in the State of Qatar
The president and founder of the Diplomatic Academy
He published a number of articles in several Arab and international newspapers.
Website: www.RashidAlhajri.co