Qatar National Vision 2030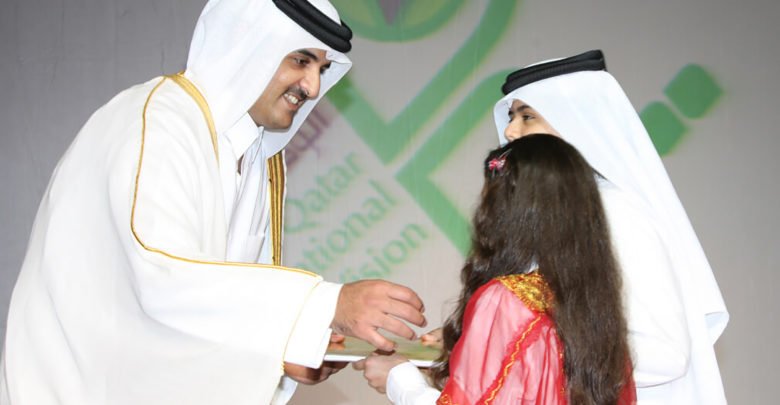 The Qatar National Vision is the comprehensive development vision of the State of Qatar that has been adopted pursuant to the Amiri decision No. 44 of 2008, for the comprehensive development  is the fundamental objective for the achievement of progress and prosperity for the citizens. as Qatar vision 2030 aims at transforming Qatar into advanced society capable of achieving  sustainable  development and securing a high standard of living for its people for generations to come. 
The Vision is mainly concerned with the  outcomes as target, not the means. It provides a general framework in which national strategies and implementation plans can be devised.
The National Vision sets up the characteristics of the future  setting out the following five challenges:
Modernization with the preservation of traditions.
The needs of the current generation as well as the needs of the future generations.
Target growth and uncontrolled expansion.
Development track , size and quality of targeted expatriate labor force.
Economic growth, social development, and environmental management.
The Vision embodies the following most guiding principles: 
Protect public and personal freedoms.
Protect moral and religious values and traditions. 
Ensure security, stability and equal opportunities.
The National Vision foresees development through four interconnected pillars:
Human Development: The development of the Qatari people to enable them to promote a prosperous society
Social Development: The development of a safe, just society founded on high moral standards and social capable of interacting with different societies playing a significant role in global partnerships for development
Economic Development: The development of a national competitive and diversified economy capable of meeting the needs of the Qatari people  both present and in the future and securing a high standards of living.

Environmental Development: Management of environment with harmony and balance between economic, social development and environmental protection.